(75 minutes, 16MM, 1998)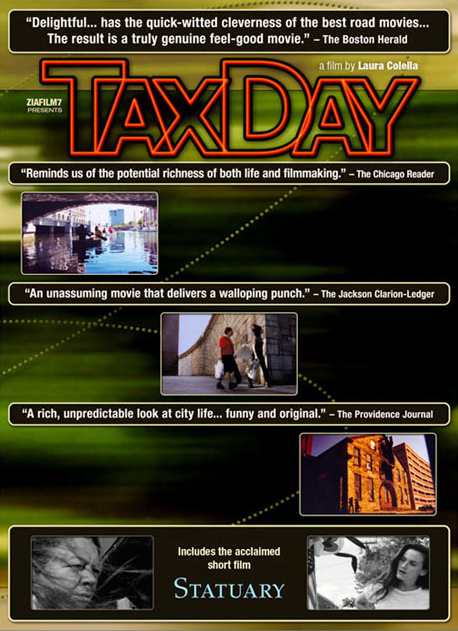 "This shining work… is hands-down one of the best independent features ever made in New England. Tax Day takes the filmmaker's private Providence through the looking glass and into a gentle surrealist realm, where is glistens and glows like an MGM emerald city… Magical! Colella makes this soul-life palpable, and in the most appealingly continental way." – The Boston Phoenix
"With its feature length sustained by gracefully associative transitions and a pleasurably erratic tone that's never satirical, this movie, which is realistic and hyperrealistic at the same time, reminds us of the potential richness of both life and filmmaking." – The Chicago Reader
"When they accept a ride upriver with a couple of canoe-paddling guys, it seems as if the friends enter an urban oasis and cross over into a supercharged reality of colorful characters, strange interludes and marvelous tangents… This leisurely amble has the quick-witted cleverness of the best road movies… In the sunny ending, as in the entire movie, the strongest asset is Colella's humanism. She presents a bittersweet world in which the characters are so engaged with their surroundings that they bring out the best in each other. The result is a truly genuine feel-good movie." – The Boston Herald
"Reminiscing about their own experiences, catalyzed by their encounters with strangers, these two women pose a tantalizing question: sans deadlines, financial woes, work obligations, and personal responsibilities, how rich might our inner lives become?" – The Boston Phoenix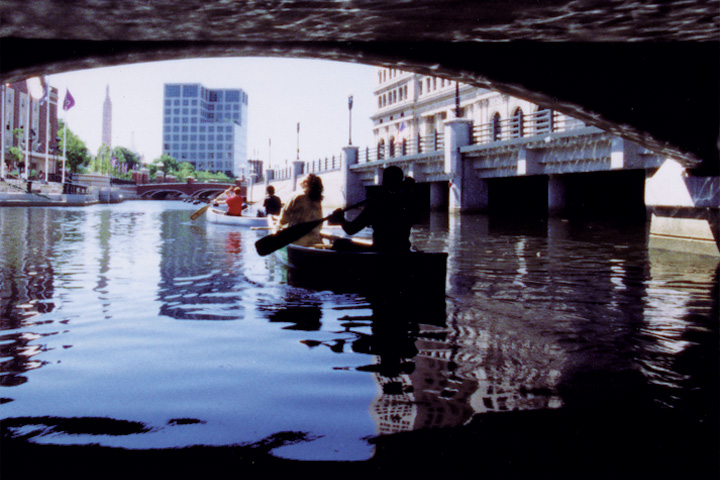 "Tax Day shows that rare example of a regional indie voice whose quirks are genuinely fresh, and whose comedy seems to come from a very human place." – Filmmaker Magazine
"An antidote to stressful routines, Tax Day is a refreshing and original film for the new millennium." – Museum of Fine Arts, Boston
"An unassuming movie that delivers a walloping punch." – The Jackson Clarion-Ledger
"A rich, unpredictable look at city life... clever and funny and original." – The Providence Journal
"Faire la dérive was a favorite practice of the French Situationists. Its imperative: venture out into unknown neighborhoods, turn corners blindly, forget your schedule and your goals, and be completely open to the possibilities of life. No turn is a wrong turn. Laura Colella's new film reveals the potential for vaudeville in any ordinary day, anywhere you live. The film follows two women friends who take a roundabout path on one magical spring day. Colella's cozy, charming movie shows the city as a multicultural mosaic and a fertile center of drama and comedy." – Art New England Magazine
On a sunny April 15th, Irene and Paula set out on a walk to the post office. They're soon led astray by two young men who take them on an urban canoe ride through the downtown canals. As they make their way back to the post office, Irene and Paula are repeatedly diverted by a variety of encounters, sidewalk spectacles, and reminiscences of past adventures. TAX DAY follows their vacation around town, in an ode to getting out into the world, and to the pleasures of a lost afternoon.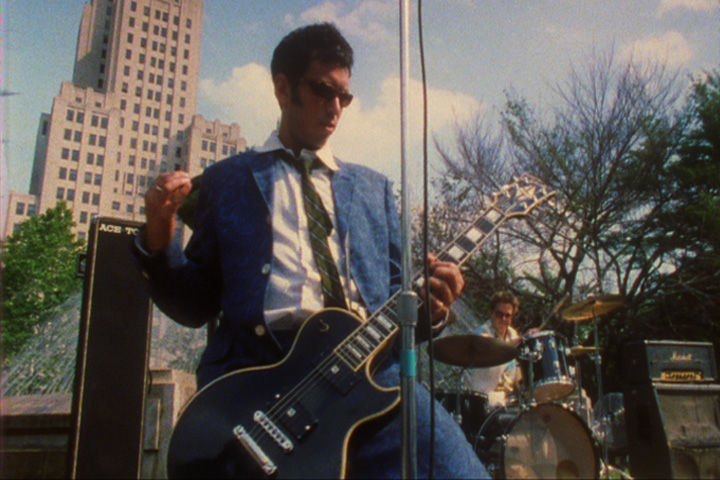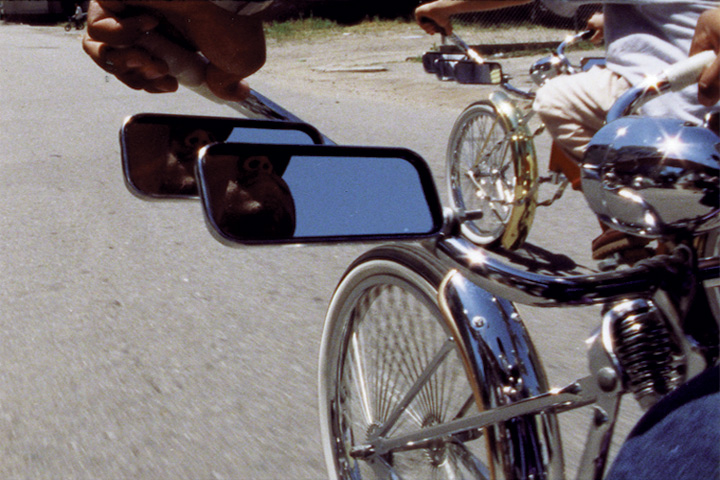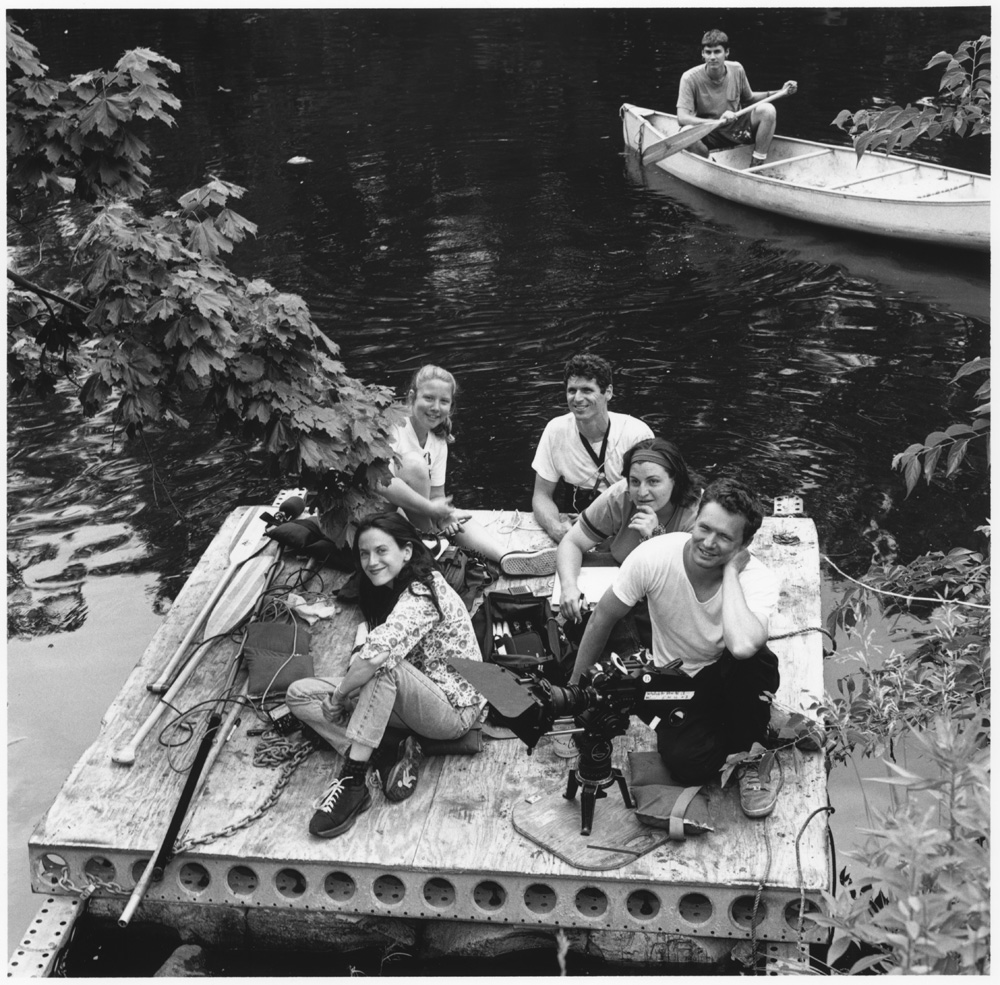 DVD available for purchase here - includes the award-winning short STATUARY

Also available on DVD from Netflix and streaming on Fandor.