(82 minutes, HD, 2012)

TRAILER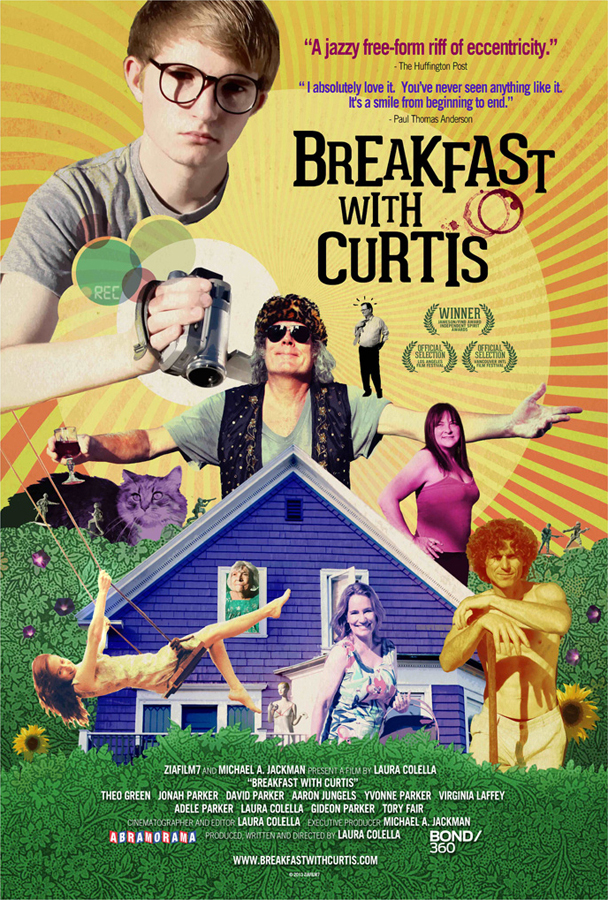 "A lovely tapestry of subtlety, full of sly, smart humor and unforced insights into human nature. " – The Village Voice
"The year's best summer movie. " – The Chicago Reader
"Colella's tale of a lad's seminal summer will win hearts and minds." - Variety
"Like a leafy summer afternoon in movie form... The name of the setting, Providence, seems peculiarly suited for this blessed patch of boho calm." - The New York Times
"A mellowed-out, jazzy free- form riff of eccentricity that is the perfect thing to stumble on after a handful of brunch-time Bloody Marys." - The Huffington Post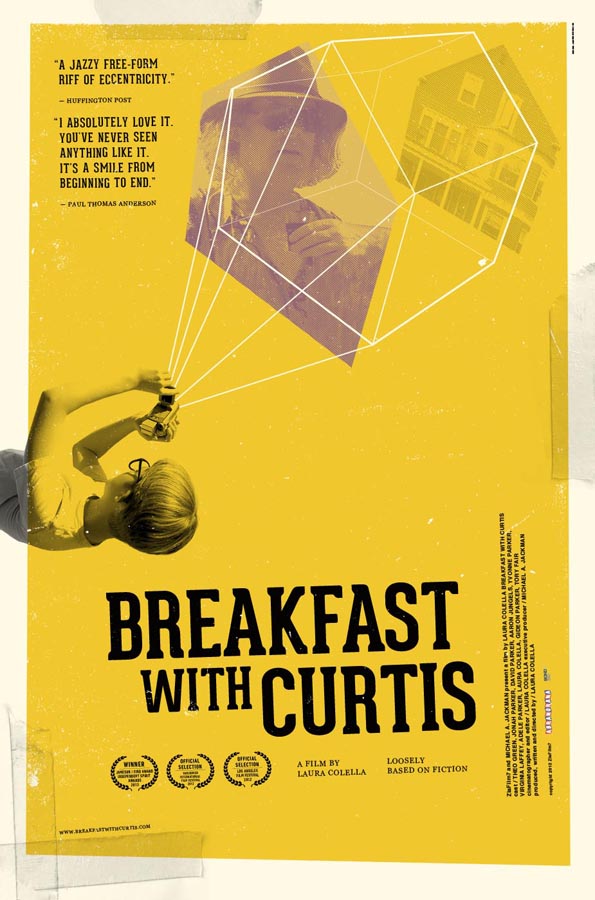 "A casual experiment gone wonderfully right." - Time Out New York
"Uber-charming... Colella has captured her own Never Never Land (albeit a somewhat more adult version) that is sure to make you want to pay a visit." - Twitch Film

"Funny, heartwarming... This deceptively simple story is beautifully executed and packs a big emotional wallop." - MSN Movies

"Wonderfully subtle... Breakfast with Curtis is gentle and beautiful but with a lot to say." – Geist
"Wry and indelible… Syd is the Lebowski of Rhode Island". – Chicago Tribune
"I absolutely love it. You've never seen anything like it. It's a smile from beginning to end." – Paul Thomas Anderson
One day, Syd, a garrulous bookseller with delusions of grandeur fueled by red wine, bullied his 9 year-old neighbor Curtis, causing a rift between the freewheeling bohemians in his house and Curtis's parents next door. Five years later, over the course of a balmy summer, Syd now tries to draft Curtis, a sheltered and introverted teen, into making videos for his online book business. The transformative power of forgiveness, and of unbridled creative fervor, spark a seminal summer for Curtis, as old grudges and repressed secrets among the neighbors dissolve into new camaraderie and fresh possibility.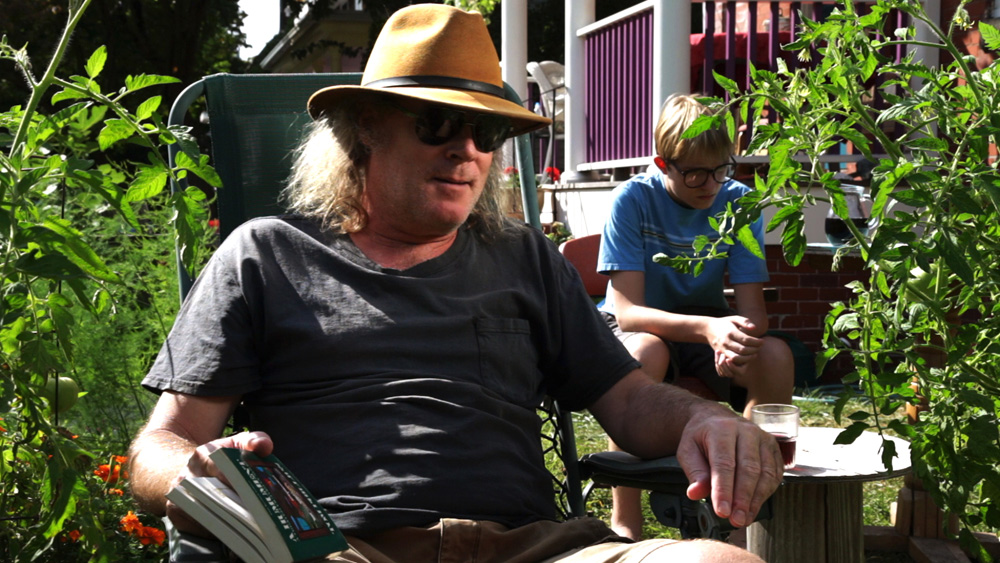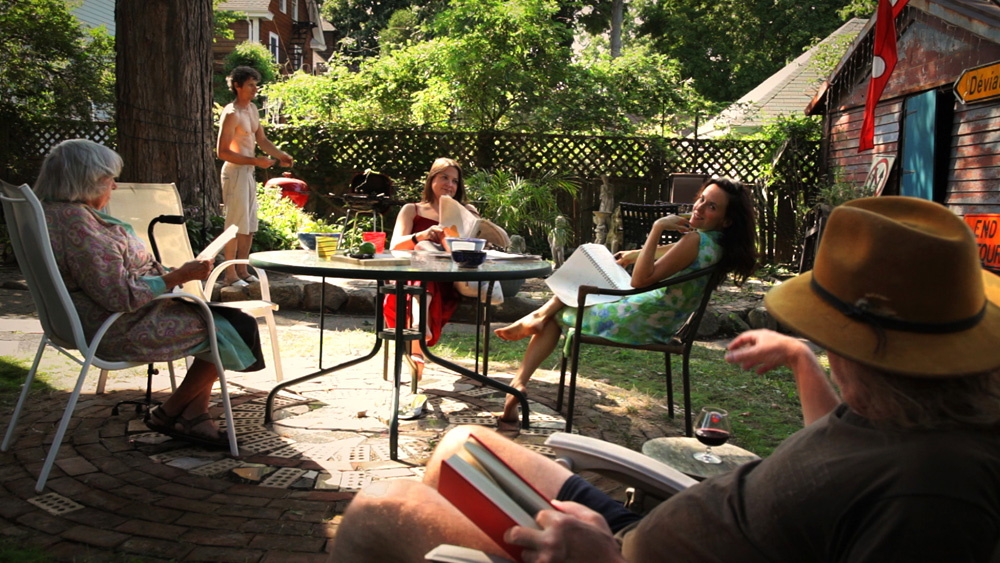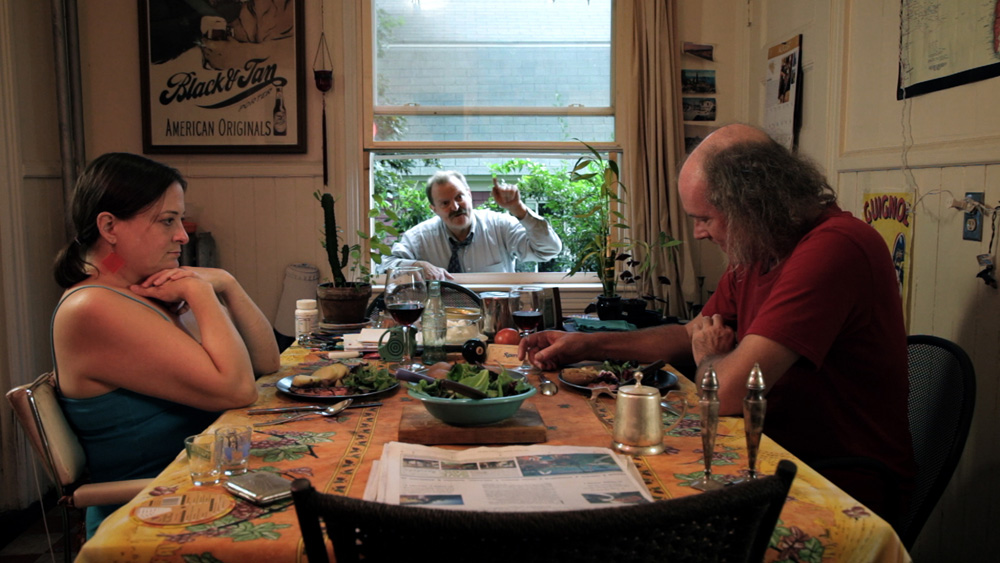 Purchase new signed limited edition DVD with bonus features:
Q&A with Paul Thomas Anderson + short The Purple Citadel
Download with Bonus Features

Purchase a Poster (click on poster images above to enlarge them)

Also available on Netflix (streaming), Amazon, iTunes, Vudu, and other online platforms.
More reviews & interviews
Cigarettes & Red Vines interview – C&RV Exclusive Interview With Laura Colella, Writer/Director Of PTA-Fav "Breakfast With Curtis"
Interview Magazine interview – Discovery: Laura Colella
"LAFF Best of the Festival: Best Narrative… the film serves as a universal love letter to all of our seminal summers and coming-of-age stories. Best Performance by an Ensemble Cast…it was their brilliant work that helped make Laura Colella's film so deeply felt and unforgettable." – Living in Cinema
Cinephiled interview - Laura Colella, Writer/Director of Award-Winning 'Breakfast with Curtis'
"There is chemistry between these people, an authenticity born of years of shared experience that a few days of rehearsals can't achieve between strangers. Sometimes when a movie gives the impression that the people making it had a ball, the fun fails to translate to the viewer, but with Breakfast with Curtis I found myself wanting to stop by, sit on their porch and have a drink … It also helps that it looks fantastic." – The Independent Magazine
Indiewire - Breakfast with Curtis Director Laura Colella
AwardsDaily.com interview with Laura Colella and Cast
Filmmaker Magazine - Five questions with Breakfast with Curtis director Laura Colella
"A truly magical peek into the lives of too-real American families that is as comforting as a backyard hammock on a Summer Solstice day." – PROnetworks.com
"VIFF Picks: …That's the charm of this good-vibe film. It's about living casually, chilling out and going with the flow, and it's finely crafted to achieve that effect." – The Vancouver Observer
"A true surprise and delight… Colella infuses great heart and humor, creating the rare breed of movie that will appeal to film festival audiences, as well as have true crossover appeal." – Living In Cinema
Filmmaker essay from The Wall Street Journal
"A buoyant and light-hearted charmer, Breakfast with Curtis tells the story of a boy finding his seminal summer amidst a throng of adults raucously and haphazardly discovering new beginnings of their own." – NewEnglandFilm.com
"In time, Curtis is drawn out of his shell to join this revelatory, pleasure-seeking, self-styled family in its technicolor joie de vivre. "Breakfast with Curtis" is the home movie you'd make if you were pretty talented. - Chicago Sun-Times
"In her lyrical "Breakfast With Curtis", Laura Colella takes the well-worn coming-of-age subject and spins it off into a fresh, unexpected direction." – Providence Journal
"Colella unspools her narrative episodically, with wry humor, inviting viewers to observe and make subtle connections over time. As that is how we actually live, the viewing experience makes us consider: what is it to be alive? It is this pull, perhaps, combined with the gorgeous, hyper-verdant look of the film, that has inspired many viewers to say that they want to come live in the world where the film is set." - The Providence Phoenix
"Laura Colella's new feature film, Breakfast with Curtis, could convert even the stiffest Republican to the joys of bohemian life." – Rhode Island Monthly
"The movie's gently anarchic spirit eventually proves hard to resist." – Straight.com
"I'd love to have any of these people over to my place for a lazy summer's eve drinking session." – TheProvince.com
"Everyone who has experienced a youthful 'seminal summer' that changed their lives will see a bit of themselves in this very tightly written, well-done film, and everyone who has not will be reminded that there is yet still time." – Motif Magazine